PORTFOLIO – DENYSE CORELLI
Fratelli Carli USA - SEM, Landing Page, Display Ad & Facebook Ad
Launched Google and BING ads for Fratelli Carli USA after tests with large agencies were unsuccessful. Created ad copy, landing pages, tested offers, honed bidding strategies for this Italian olive oil company. Interfaced with teams in Italy and implemented testing with US shopping cart and fulfillment vendor. Managed SEM for 5 years driving $160K in annual sales.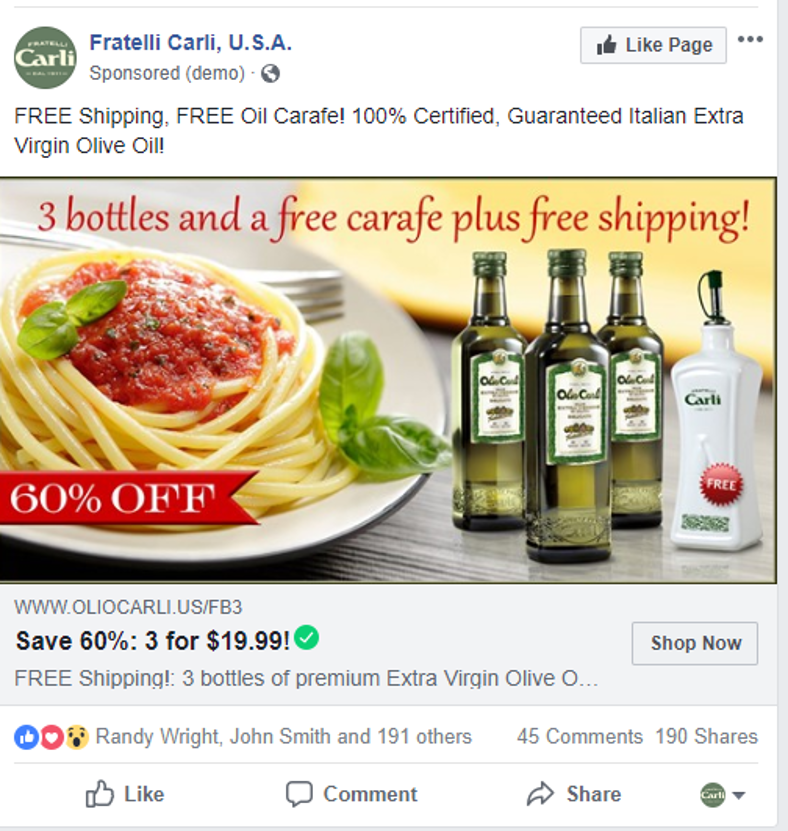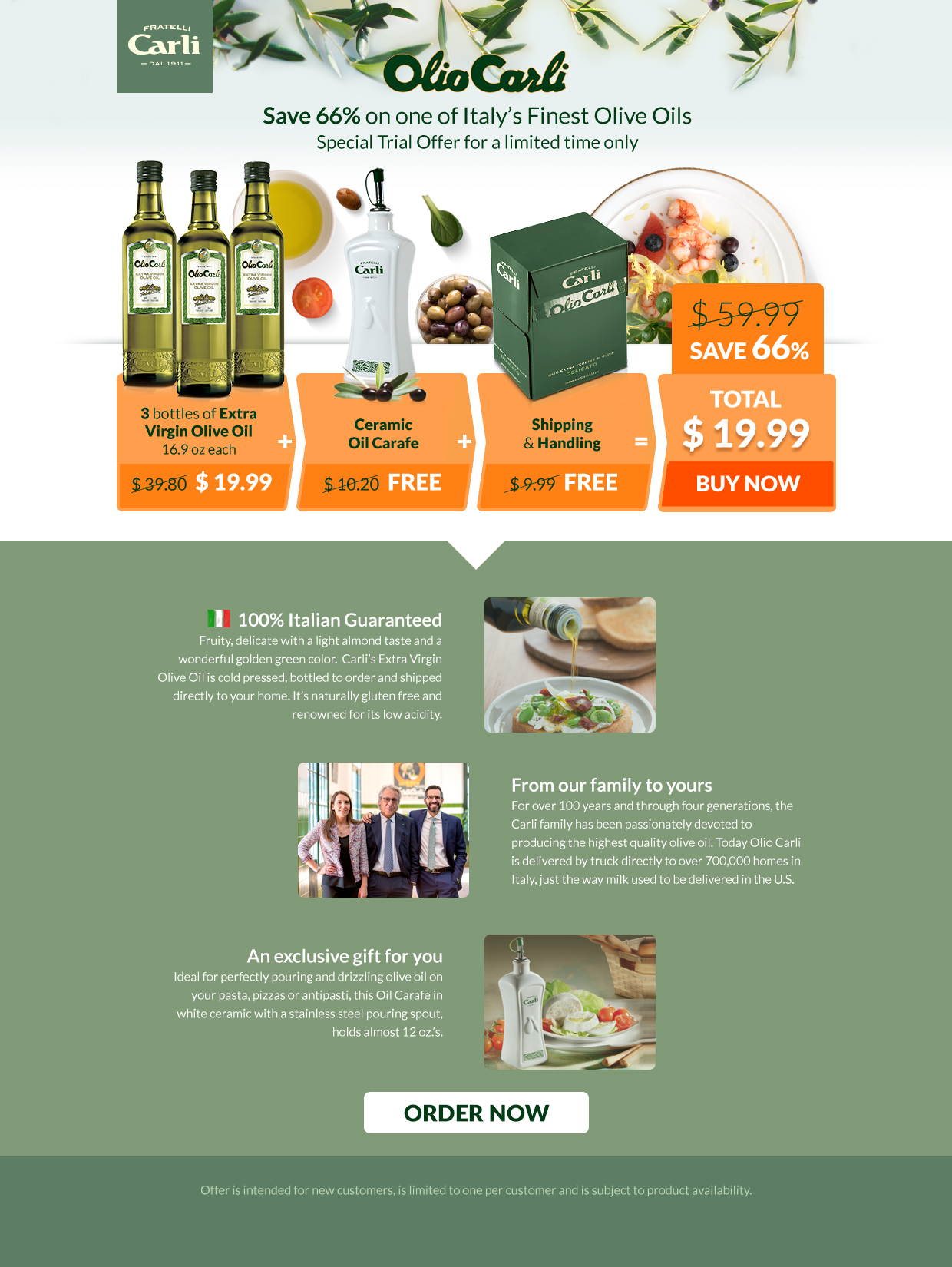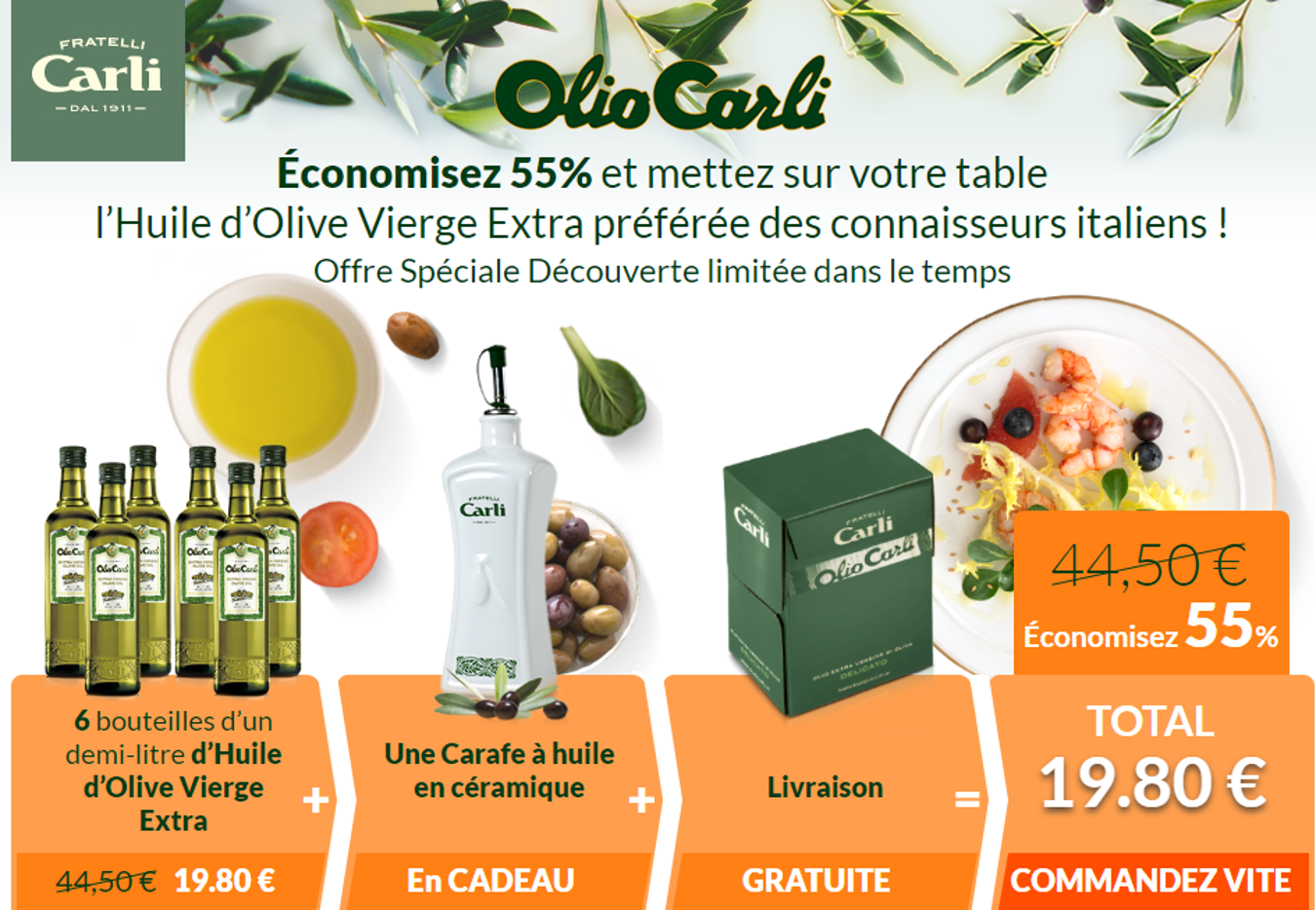 Fratelli Carli Europe - SEM & Landing Page
Launched Google advertising in four European countries for Fratelli Carli S.p.A. (3rd largest olive oil company in Italy). Developed advertising in each country's language (copy, keywords, landing pages), partnered with the team in Italy on technical and tracking issues. Drove €440K in sales in the first 6 months and established this new revenue source at an extremely low CPO.
Madrigal Creatives - Facebook Posts
Crafted Facebook posts for the launch of Madrigal Creatives. Their innovative formulations for pets and people combine high-performance full-spectrum CBD with purest essential oils and healing functional ingredients.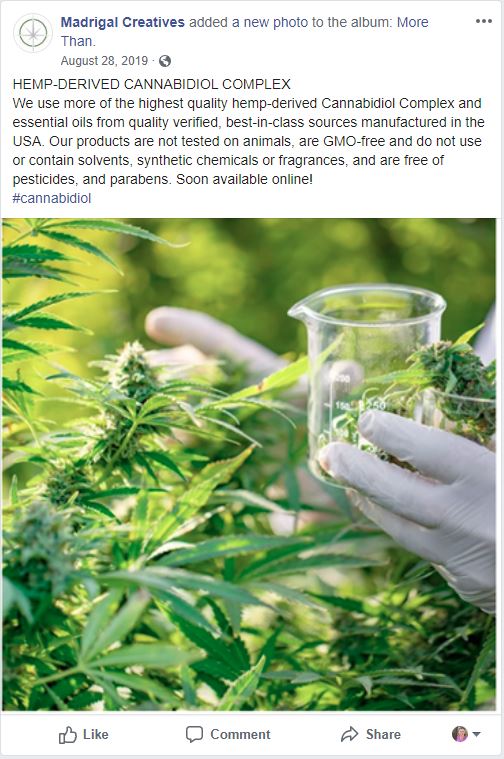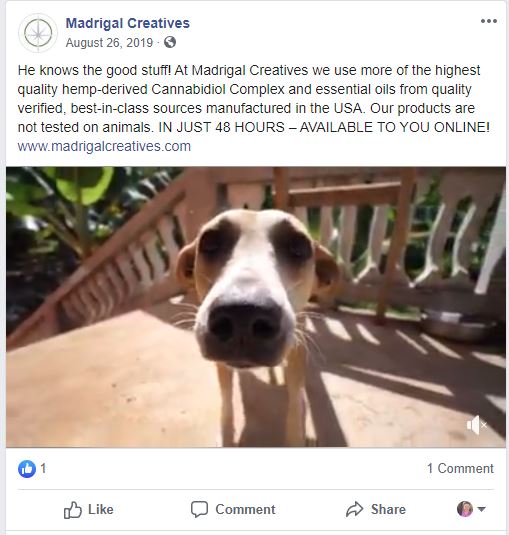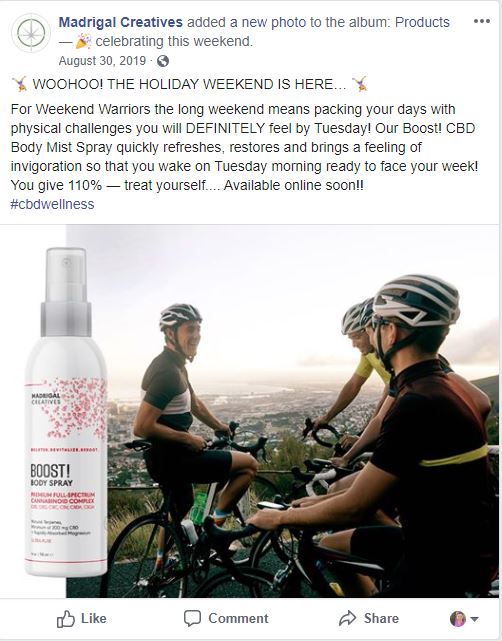 Break Through Consulting - Website Copy & More
Partnered with a leadership coach in the successful launch of an executive development firm coaching top leaders in global corporations. Clarified branding and messaging, articulated service offerings, created all marketing materials, website and client interface materials.
Schoolhouse Communications - Website & Email Campaigns
Marketing lead for this boutique virtual agency dedicated to bringing big agency talent to small and medium-sized companies. With over 15 years of experience in web design and digital marketing, our clients include e-commerce businesses, B2B, B2C, non-profits and more. 
AJ Margulis Interiors - Facebook Posts and Facebook Ads
Created Facebook posts and a carousel ad in support of AJ's feature in Princeton Magazine and her ASID NJ 2016 Design Excellence Silver Award.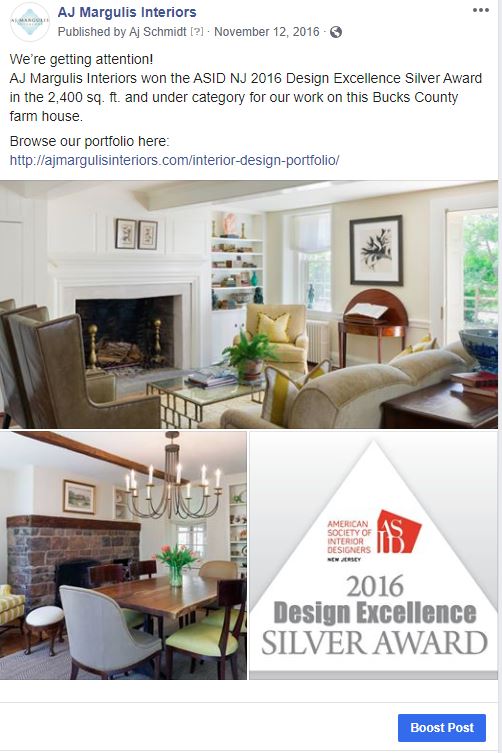 Danao Living - Catalog Copy
For nearly 20 years Danao Living has been producing high-end weatherproof furniture that conveys a deep passion for the spirit and natural beauty of the outdoors. Working with world-class furniture designers and the best materials, their mission is to create impeccable, long-lasting furniture that enhances living.
EUSA Pharma - Website Copy, Email Blasts & More
Developed website copy, email promotions and other materials targeted to oncologists and their patients for EUSA Pharma makers of Caphosol and QUADRAMET.

The Immune Advantage - Creative Strategy
As Senior Marketing Director/Women's Health Books at Rodale Inc. I led direct marketing efforts for all Prevention magazine branded titles including 9 new product launches a year and a backlist of over 25 titles. Click the book cover at left to read my Creative Strategy document for the launch of The Immune Advantage.