DIGITAL MARKETING PORTFOLIO
Fratelli Carli USA - Multi-Channel Campaign
Launched Google and BING ads for Fratelli Carli USA after tests with large agencies were unsuccessful. Created ad copy, landing pages, tested offers, honed bidding strategies for this Italian olive oil company. Interfaced with teams in Italy and implemented testing with US shopping cart and fulfillment vendor. Managed SEM for 5 years driving $160K in annual sales. Multi-channel campaign consisted of targeted SEM, customized landing page, display advertising & Facebook ads shown here.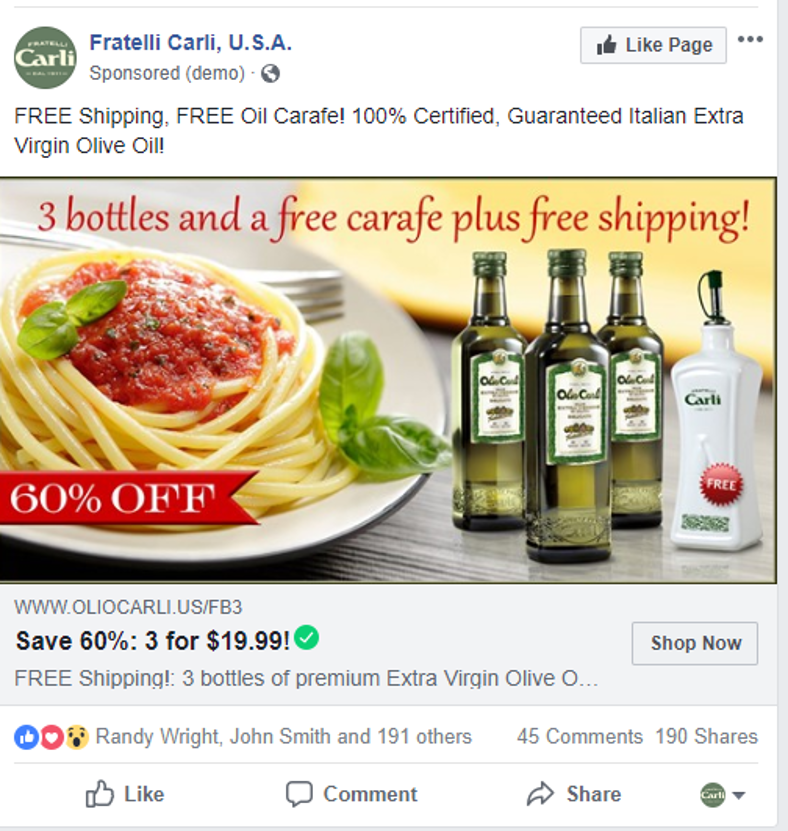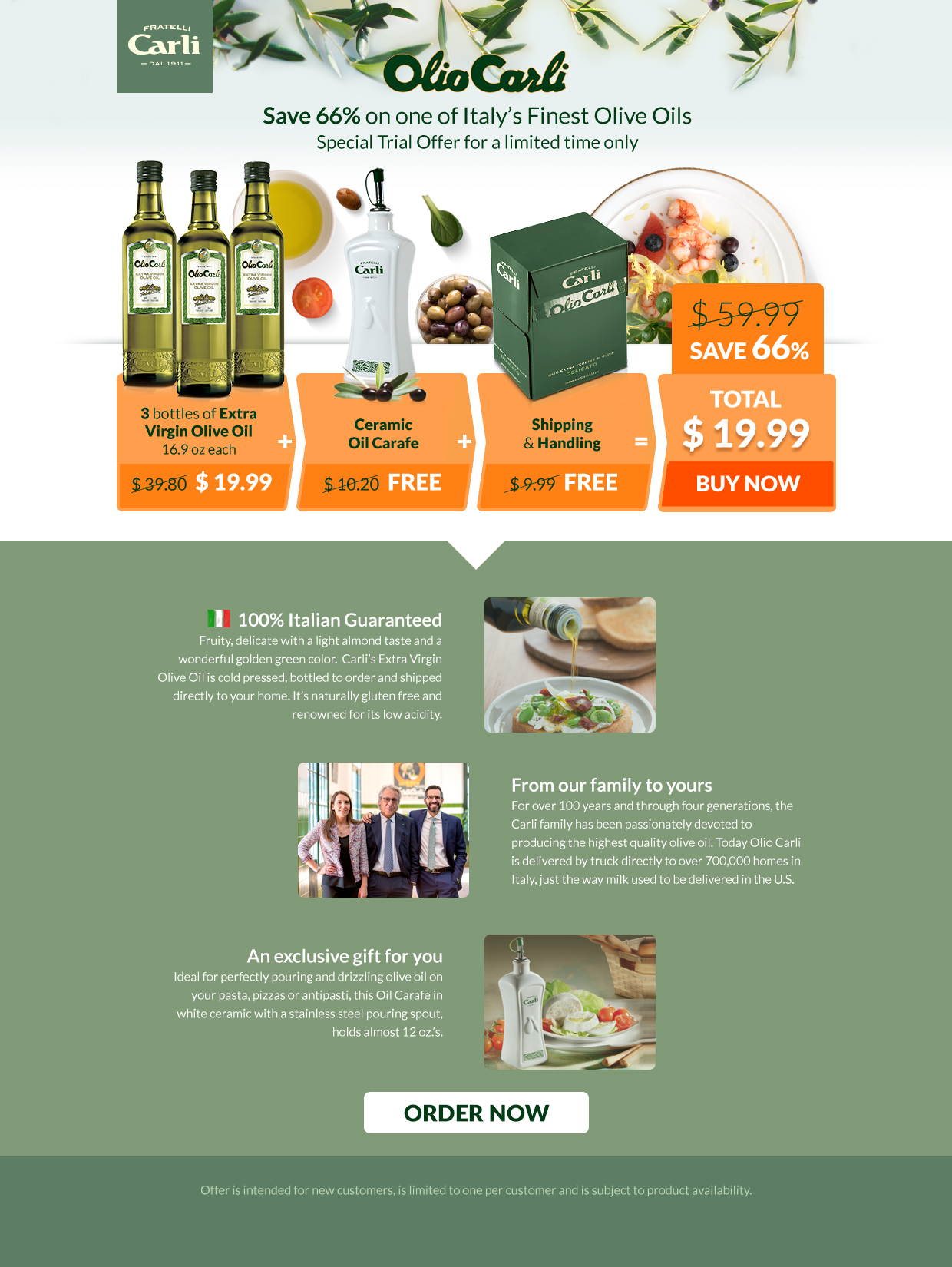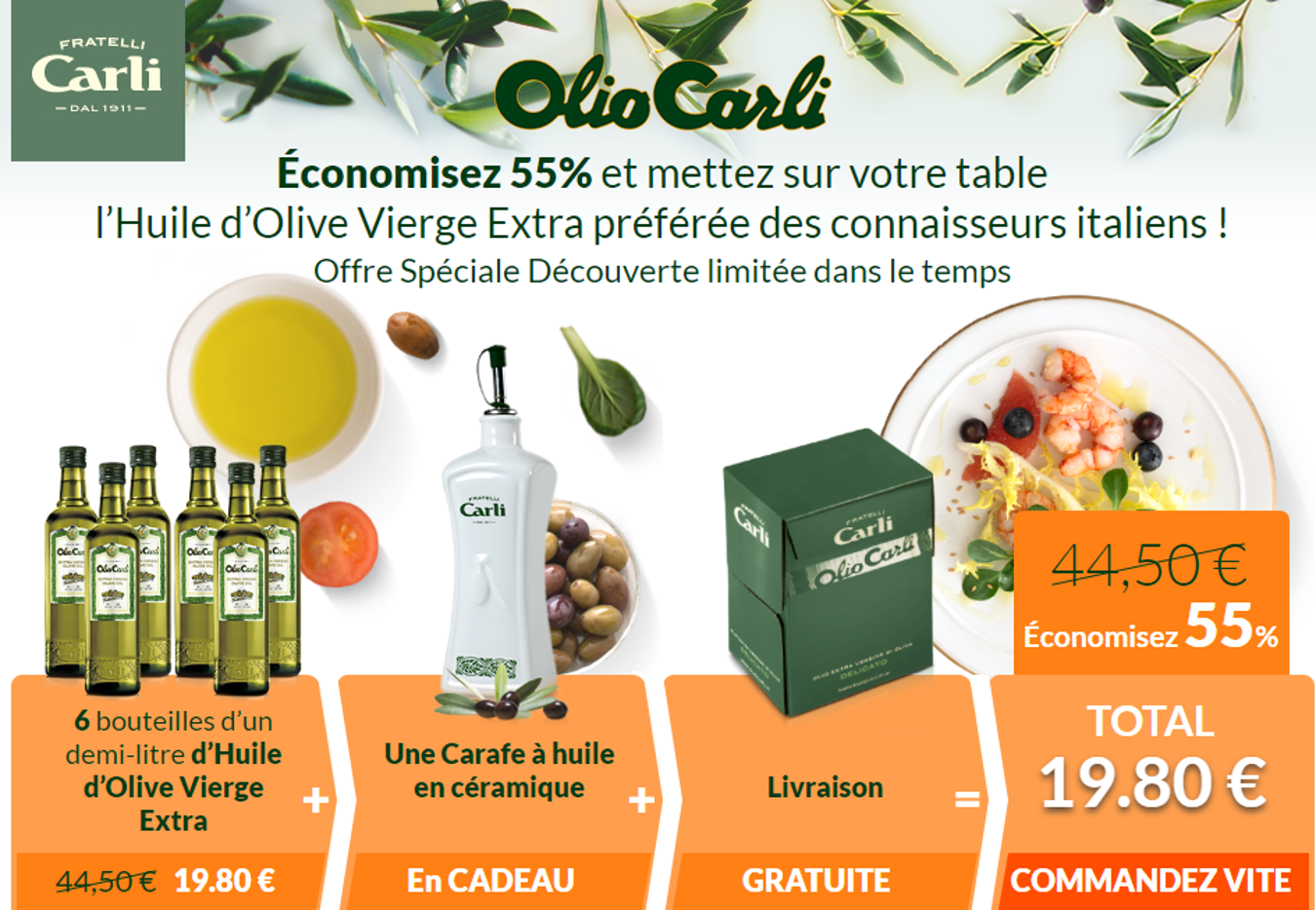 Fratelli Carli Europe - SEM & Landing Page
Launched Google advertising in four European countries for Fratelli Carli S.p.A. (3rd largest olive oil company in Italy). Developed advertising in each country's language (copy, keywords, landing pages), partnered with the team in Italy on technical and tracking issues. Drove €440K in sales in the first 6 months and established this new revenue source at an extremely low CPO.
Madrigal Creatives - Social Media Launch
Crafted Facebook and Instagram campaigns for the multi-channel launch of Madrigal Creatives.  The cohesive strategy included ecommerce site (Shopify), public relations push, retail presence, Instagram and Facebook. Their innovative formulations for pets and people combine high-performance full-spectrum CBD with purest essential oils and healing functional ingredients.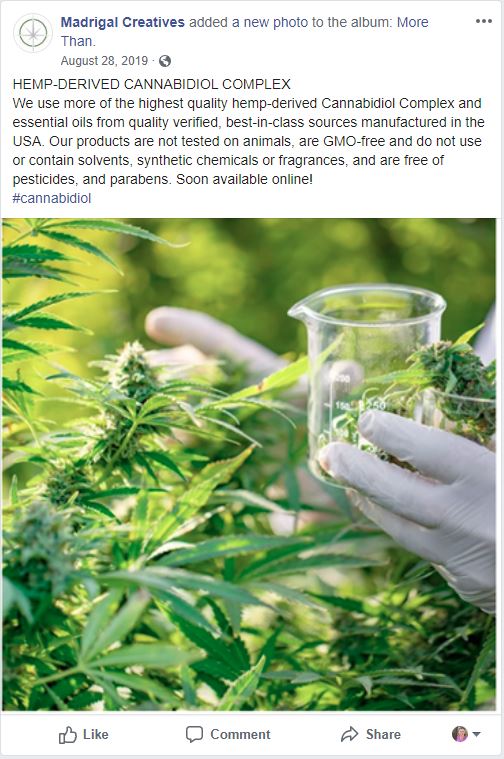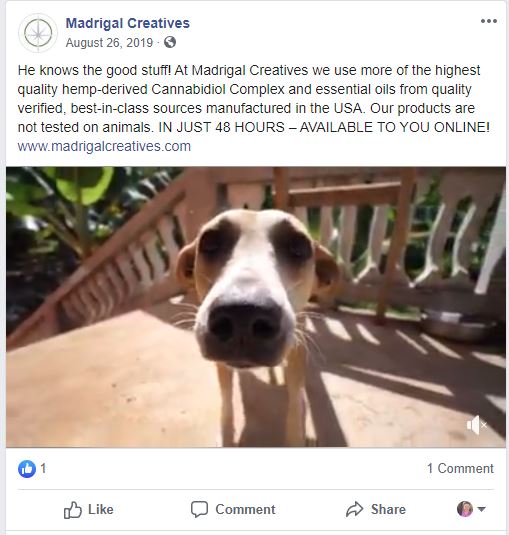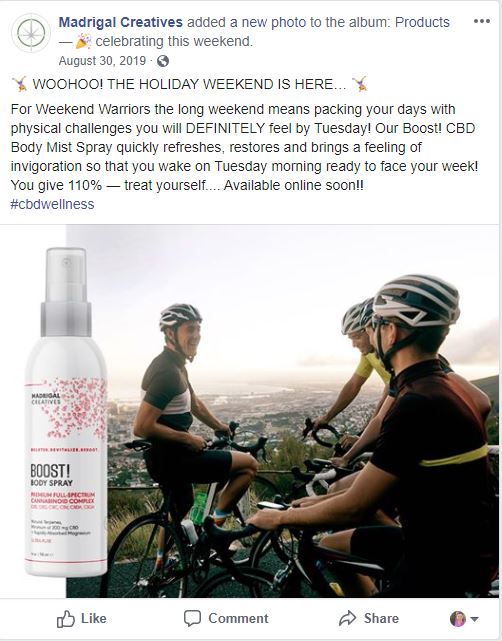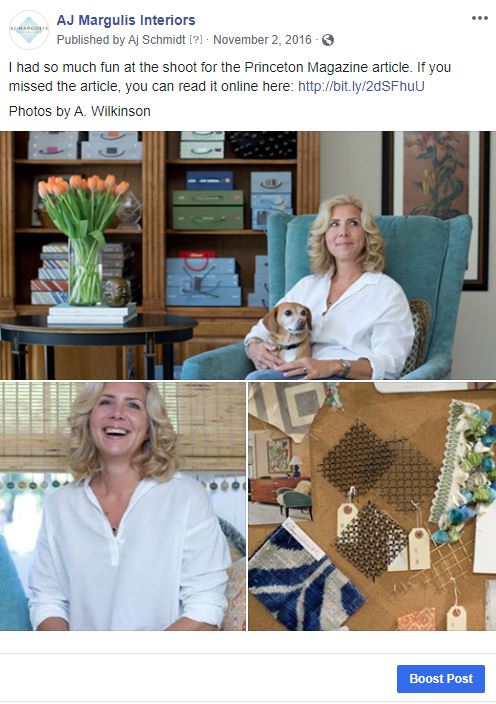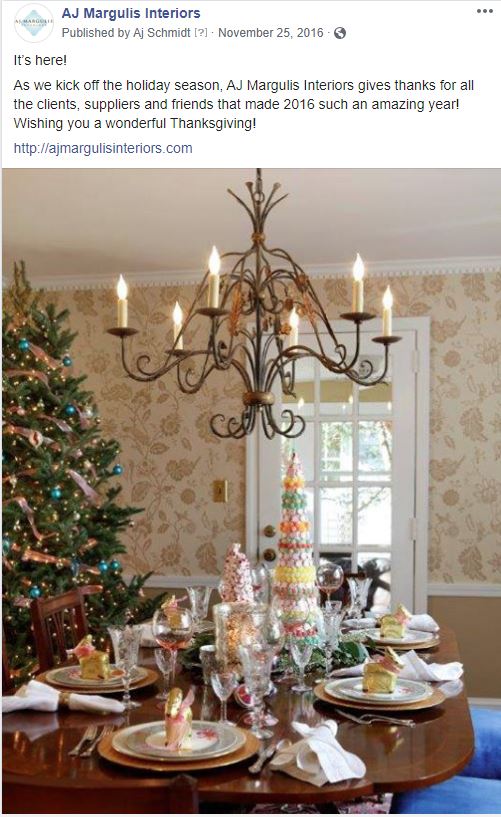 AJ Margulis Interiors - Facebook Posts and Facebook Ads
Created Facebook posts and a carousel ad in support of AJ's feature in Princeton Magazine and her ASID NJ 2016 Design Excellence Silver Award.